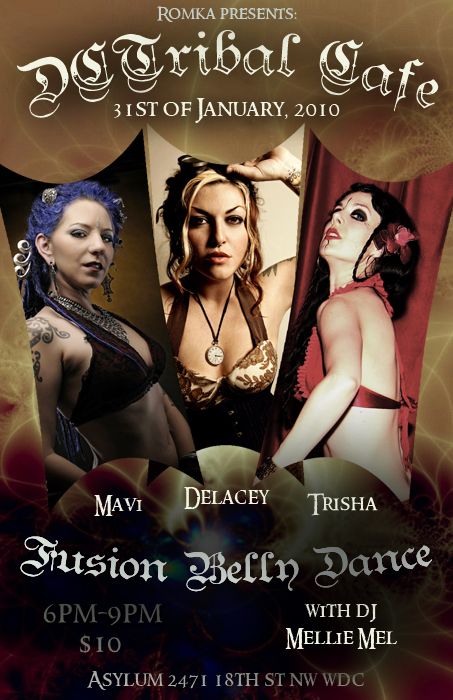 Join us Sunday, January 31
Asylum Bar & Lounge
2471 18th St, NW
Washington DC
6pm - 9pm
$10
See performances by
Mavi
and special out of town guests
Delacey Ault
and
Trisha McBride
It will be a Tribal Cafe to remember!
DCTribal Cafe presents the edge of belly dance, celebrating a modern take on an ancient art form. Get 1/2 price burgers and $2 off shiner bock drafts with admission, and enjoy sets by DJ Mellie Mel in between sets. Pictures and more info on our
facebook
&
Myspace
pages. One night only! Don't miss this amazing line up.